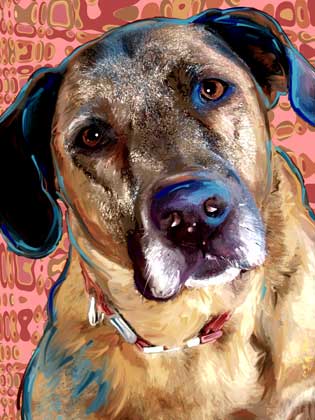 Rusty
Today we uploaded 2 new painterly projects. Rusty and
Tupelo
are two terrific big dogs with strong lines and pretty eyes. I am very close to being caught up for the first time all year.
Yay
for me. We only have a few portraits in-house to start from scratch.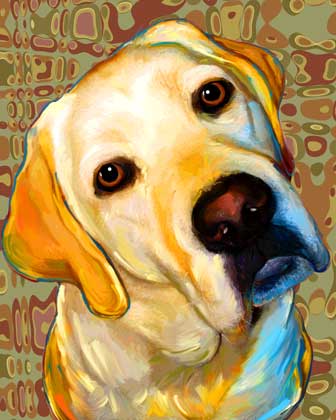 Tupelo
And Now For Something

Completely

Different ...
Other Dog Art Stuff In The News:
A British performance artist and Yoko Ono have eaten a Corgi dog in public to protest the Royal family's love for Fox hunting. This seems a bit extreme to me. I have a hard time believing this person could really be a sincere animal advocate.
Read more on this story here.