Around here we have 3 main priorities and they are dogs, books and art. Art is our strongest passion and as much a way of life as an object or activity. Books are an indulgence, a collection and I think on some archaic mental level our wealth. In college we had stacks of vinyl records and stacks of books, we drug them from place to place and they really were our most valued possessions. We have managed to let go of our records, but we are still very attached to our books.
And yes, dogs ... our dogs are truly family around here, not a passion, a hobby or collection, although we have been collecting many memories and urns over the years. Last week I shared pics of dream art studios that I found on-line. Late last night I was digging around Houzz to get ides on the perfect doggy washing sink to have designed into our new laundry room. We are in the very early stages of planning a home renovation that will happen in 2014. Today I will share a few of those dream doggy baths with you guys. My favorite sink is probably way out of our budget, it is a terrazzo mop sink.
Modern Laundry Room
Ok at 350 lbs and $800 this cool terrazzo mop sink is my favorite ... what a great doggy wash station. I am sure our builder will come up with a lower cost solution that will not be an engineering feat to install.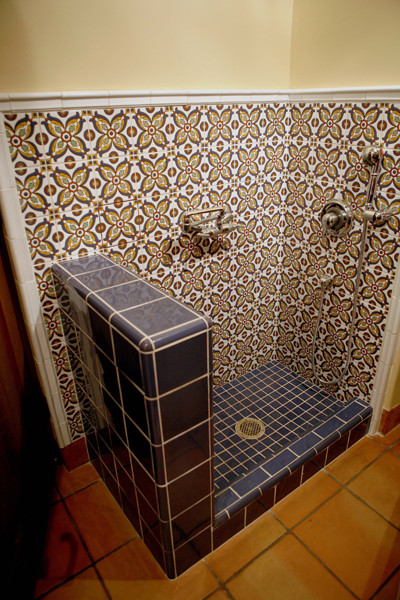 Spaces
Another great tiled bath for larger dogs.
I thought this was a cute pic with doggies waiting for their bath. I have no idea who the artist is.