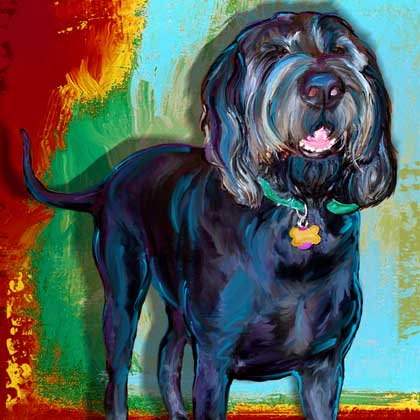 "Leo"
Last week I tried hard to get a lot of folks proofed before I left on vacation. Leo is one of those many pet portrait projects awaiting approval. I am still on vacation today although I am back home now and checking in on a few e-mails & projects.
About The Art:
This piece has a fun adaptation of a background I have been using a lot lately. By cropping this ground off-center in an asymmetrical fashion it takes on a whole new personality, which works well for this full-bodied portrait.
Next week:
I want to talk about art and design a little bit next week. Having a basic understanding of the elements and principles of design is crucial in creating unique artwork that stands apart from the many print-on-demand digital service providers out there. Next week I will post some trivia, resources and fun facts about design basics.